Sick Trees Fort Worth, Texas
Are your trees sick, dying and in need of a tree doctor in the Dallas Fort Worth area? If so you've come to the right place, our arborists are ISA Certified by the International Society of Arboriculture. We provide effective tree injections to combat tree disease in the Fort Worth area. Arborist USA is a top rated tree service in your area providing both residential and commercial clients, tree trimming, tree removal, tree injections, tree doctors, stump grinding, land clearing, and much more in Fort Worth, Texas. Give our team of arborist a call today to get your FREE estimate! Sick Trees Fort Worth.
Tree Disease Under Control
Are your trees contaminated with tree diseases? We have arborists certified by the International Society of Arboriculture, also known as (ISA) for short. We are a trusted tree service servicing tree disease, sick trees, tree care in the Fort Worth and DFW areas. With over 20+ years of experience in the tree industry, we are qualified to benefit you and the issues with your trees (Fort Worth Sick Trees). Not treating trees can cause shrink your tree lifetime by almost 70% especially dealing with contagious diseases that can spread to other trees. Call today and find out if your trees are in danger, our arborist can identify tree diseases in a matter of minutes depending on the situation and the type of tree disease. Don't waste any time because your tree can be in grave danger, contact us and we will help you and your tree care needs. Call our team of arborists at (817) 880-6130 to get a FREE quote from our certified arborist in Fort Worth, TX. Sick Trees Fort Worth.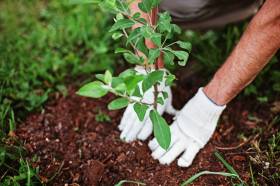 Your Sick Trees Fort Worth Company
Total Tree Care Solutions. Certified Arborist. Tree Service. Tree Removal. Sick Trees.
GET YOUR FREE QUOTE