Anthracnose Treatment in Fort Worth, TX
Anthracnose is a fungus that causes the leaf structure to turn reddish brown to tan. Crown tissues of leaf structures will start to become infected with spots and browning of leaves. Can be treatable at earlier stages of the disease. Further, in decline, it'll become subject to dying. If you have need anthracnose treatment in Fort Worth, TX please contact Arborist USA today at (817) 880-6130 your sick tree disease specialist.
Causes of Anthracnose
Causes of Anthracnose is from a vast variety of fungi captivated from an enclosed or capsulated area of dampness or high saturation. These pathogens will begin in wet areas and start processes of fungi growth which is common with fungus.
Remember that these sorts of conditions don't have a direct impact on your trees health but can cause decline if not treated from a certain stage. Over a course of time, the decline will start to gradually cause further decay in trees leaves and other structural areas.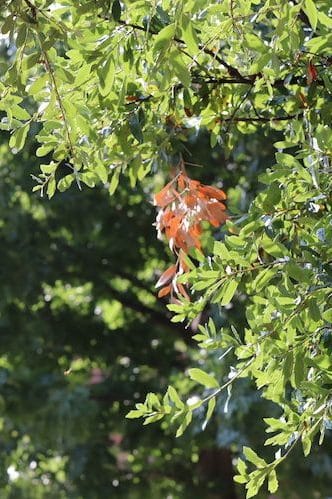 Trees That Are Affected By Anthracnose
If you're concerned or have any further questions about our Anthracnose Treatments or other Tree Disease Treatments in Fort Worth, TX or surrounding areas such as Tarrant County, Texas and more, please feel free to call us at (817) 880-6130.